Addressing Climate Change
At JTB, we recognize that the ongoing viability of our business depends on a healthy planet.Understanding the critical importance of environmental health, the JTB Group is committed to preserving and protecting the environment and the Earth's precious resources.
The JTB Group's Environmental Philosophy

We are committed to preserving the delicate balance of the global ecosystem and doing everything in our power to contribute to sustainability on the planet. By working to ensure that our conduct as individuals as well as our activity as an organization are guided by integrity and aligned with the SDGs, we aim to create positive cycles of sustainability.JTB Group is working to address the following risks:

Risks Associated with Climate Change
Risks associated with rising temperatures, rising sea levels, and the increasing frequency of natural disasters

Additional Risks
・Food shortages, poor harvests of local specialty products

Risks to Business Infrastructure and Productivity
・Increasing risk of damage to physical facilities from natural disasters, reduced employee productivity due to extreme heat, etc.

Taking Responsive Action
・Promote new destinations to avoid overtourism
・Promote tourism 'weather-proofing' (uses for ski resorts during the warmer months, etc.)
・Encourage closer-to-home travel, visitor staggering, etc.
・Enhanced itinerary safety, additional insurance options, etc
・Climate change awareness/education

Risks due to Social Change
onsumer avoidance of air travel due to CO2 emission concerns, shifting consumer travel styles/destinations, brand reputation risk
Additional costs associated with rising fuel prices, supply disruptions, carbon taxes, etc.

Taking Responsive Action
・JTB is collaborating with business partners to reduce energy consumption through improved fuel efficiency, equipment upgrades, and expanded use of alternative fuels.

Quantitative Goals
As a reflection of its organization-wide commitment to global environmental sustainability, JTB Corp. has adopted a phased approach to reducing the greenhouse gas emissions associated with its business activity. JTB aims to achieve carbon neutrality by FY2050.

JTB Carbon Neutrality Targets

・Medium-term Target:Reduce net CO2 emissions to zero by FY2030(Scopes 1 & 2)

・Long-term Target:Achieve carbon neutrality across all business activity by FY2050. (Including Scopes 1 & 2 as well as Scope 3 supply chain emissions)

※ Scope 3 Target developed in accordance with guidelines issued by Japan's Ministry of the Environment.
Emission calculations include Agent-Organized and Tailor-Made tour products but not Arranged Tours. However, JTB is committed to pursuing common emission reduction initiatives across all tour categories.

Key Initiatives

CO2 Zero MICE®
CO2 Zero MICE®, a pioneering service developed by JTB Communication Design, provides businesses and organizations with the ability to host carbon-neutral meetings and events by powering their venues with climate-friendly sources of renewable energy and to track the environmental value* generated by using renewable energy.
※Environmental value refers to the ancillary added value associated with decreased environmental loads, decreased use of fossil fuels, reduced CO2 emissions, etc.
Preserving the Earth's Biodiversity
As a sustainability-minded organization, JTB Corp. is committed to fulfilling its social responsibility by partnering with like-minded organizations to conduct tourism activity in ways that contribute to the long-term health and viability of communities and the global environment.
Eradicating Illegal Trading in Wild Flora and Fauna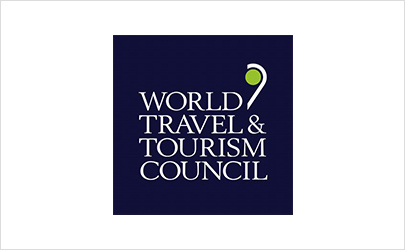 Through participation in the advocacy initiatives of the World Travel & Tourism Council*, JTB Corp. works together with leading industry operators worldwide to advance travel and tourism as a vehicle for building sustainable communities and a healthier environment.
* WTTC is a global authority on the economic and social potential of travel and tourism that works with governments and international agencies to promote sustainable growth.
In May 2018, JTB Corp. became a signatory to the Tourism & Travel Declaration on Illegal Wildlife Trade.
Conserving Water and Reducing Waste
We understand that the long-term viability of our business depends on the health of communities and the natural environment. We seek to conserve local resources and minimize waste whenever and wherever possible.
JTB is committed to reducing its consumption of paper and other resources. We are pioneering the way towards greater industry sustainability and environmental responsibility through concrete, materiality-guided action.
Conserving Water and Reducing Waste

Every year, some 1.8 million children around the world die as a result of illnesses caused by unclean drinking water. JTB recognizes the need to protect and nurture the Earth's water resources in order to ensure a healthy, sustainable tomorrow for all.

Key Initiatives

Providing Potable Water in the Philippines

JTB Corp. supports efforts to provide safe drinking water to residents of Tagum on the island of Mindanao in the Philippines. The project, launched by MIYABI HOUSE Inc. in May 2022, involves retrofitting containers with water purification equipment to provide a safe, ongoing supply of potable water to the local community.
Tagum's 'containerized' water filtration system purifies well water and tap water in quantities sufficient to supply safe potable water for 2,000 residents every day.

Reducing Paper Usage

The JTB Group is slashing its consumption of paper resources by going increasingly digital.
Not only are we minimizing our in-house use of paper, we are also working to gently ween our customers off of paper in our service delivery processes.

Key Initiatives

Reducing Energy Consumption at JTB Facilities
JTB is diligently working to reduce energy consumption at all of its physical locations. In Tokyo, JTB's energy conservation efforts are aligned with targets established by the Tokyo Metropolitan Government.

Less Printing, More Digital
We use FSC-certified paper and implement a disciplined program of paper waste recycling.
By incorporating biomass into our tote bags, we have slashed related CO2 emissions by 29%.

Going Paperless
By converting the JTB Group monthly newsletter to a digital format, we save about 13,000 tons of paper resources every year. We are pursuing further reduction in our consumption of paper resources by migrating to digital invoices, receipts, contracts, etc.

Reducing Other Waste

As part of our sustainability commitment, the JTB Group is implementing a variety of other initiatives aimed at reducing our use of plastics and minimizing waste.

Go!ME - Collaborating to Reduce Waste

From February 10 to March 10, 2022, JTB Corp. conducted proof-of-concept testing for its 'Go!ME' program aimed at reducing visitor-generated waste. Under the 'Go!ME' program, travelers are given the option of taking their trash home with them or paying a fee to dispose of their trash in the destination. Testing for this initiative is being performed in collaboration with Koedo Kawagoe Ichibangai Shopping Street in Saitama Prefecture as well as Kyoto Nishiki Market Shopping District Promotion Association in Kyoto Prefecture.

Reducing Plastic Consumption

JTB Trading, Inc. is contributing to sustainability through the development of eco-friendly amenities such as toothbrushes and hairbrushes that rely on renewable bio-resources made from wheat straw to replace plastics. By reducing the consumption of oil resources as well as greenhouse gas emissions generated by petroleum combustion, JTB Trading is doing its part to achieve carbon-neutrality and prevent global warming.
Sustainability Initiatives

Material Impact

・Enriching the Human Experience

・Nurturing our Surroundings

・Engaged Partnering