Area Solutions Strategy
Vision
We will continue to pursue sustainable development of the area and region through co-creation with a variety of businesses, and become an entity that makes this possible.
Domain
Long-term contract-type (stock-type) business domain that contributes to area and regional development
Future Area Solution Business
Connecting and adding value" to a region or area as if it were a single theme park.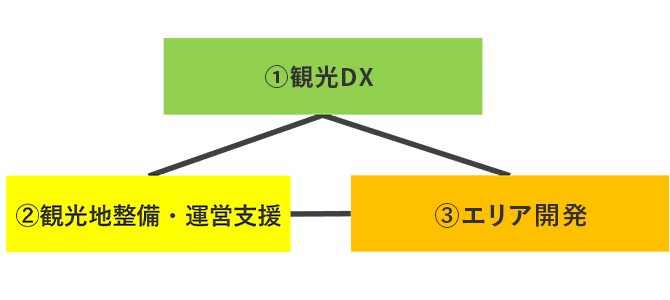 Cases
Digital Transformation Support for Destinations
Our leading-edge DX solutions help local governments, DMOs and tourism operators promote local tourism industry development.
Sales Platforms:(DX Support for Operators)
We provide ticketing platforms (upper image) as well as sales and inventory management platforms for experiential and excursion products (lower image). Our contact-free Direct-to-Consumer (D2C) platforms help businesses reach more customers directly.
Integrated Distribution Platforms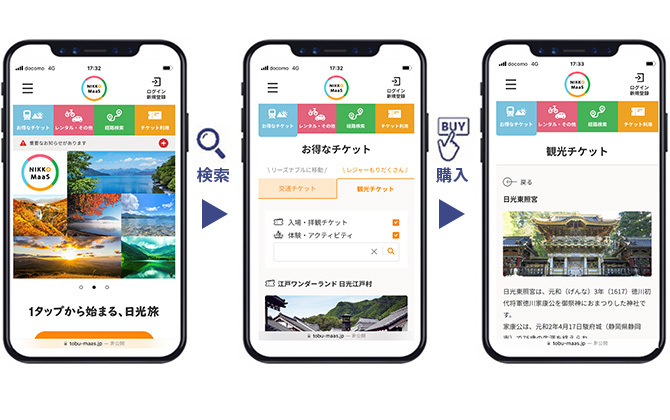 Our software applications can be readily integrated into the DMO, tourism bureau and MaaS operator websites to support sales and management of a wide range of travel content
Destination Development & Management: Products and Services
Our merchandising, payment and information solutions support tourism destination development and management.
Hometown Tax ​
Donation Program​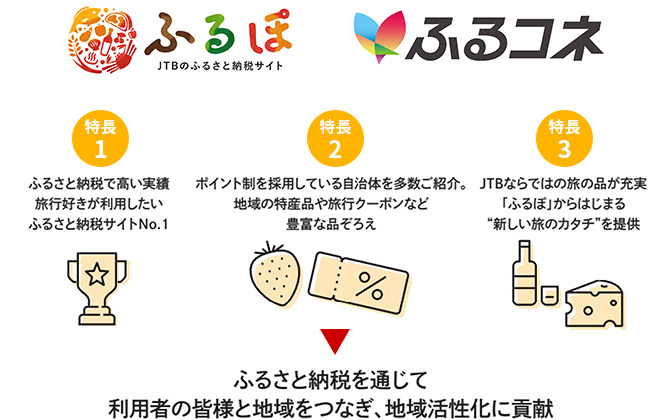 JTB's 'Furupo' Service, selected by travel lovers as Japan's No. 1* hometown tax donation site, builds bridges between taxpayers and communities.​ ​
Our 'Furusato Connect' platform is a convenient tool for fueling connections between businesses and communities.​
Destination Development & Management: Hotel Solutions
The JTB Group offers a range of leading-edge solutions that increase hotel operational efficiencies.
Multilingual ​
Communication Solutions​​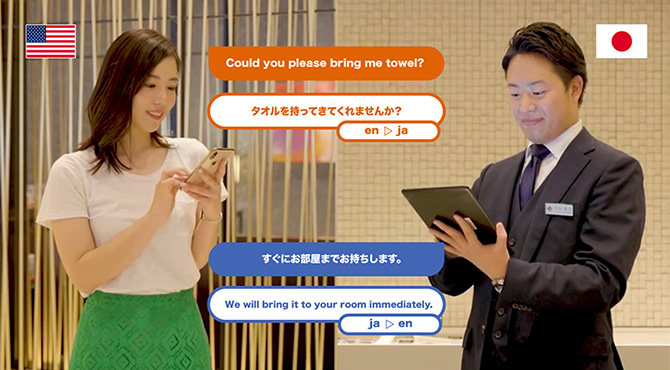 Through a simple QR code scan, Kotozna In-room converts the guest's cellphone into a tool for convenient interactive communication with hotel staff. As of April 2022, the system has been deployed at 210 properties (30,000 guestrooms), helping hotels service their international clientele more effectively and efficientl
Destination Development & Management Support: HR Services
The JTB Group provides HR/HRD solutions to alleviate staffing shortages and enhance competitiveness.
End-to-end HR Services for the Hospitality Industry​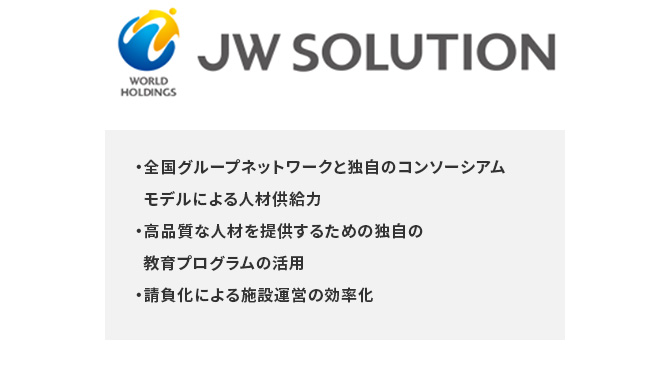 We offer a broad array of HR solutions that fuse the recruiting, hiring, and HR management expertise of World Holdings with the JTB Group's century-plus history of HR development know-how and proprietary hospitality methodology.​
Destination Development & Management Support:
Facilities Planning, Development and Operations
From construction to facility operations, we offer full-spectrum solutions supporting the development and management of tourism facilities.
Full-Service ​
Facility Creation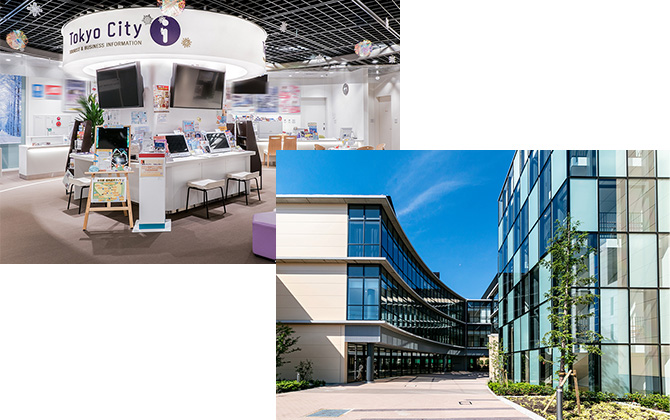 Harnessing our extensive facilities management and marketing capabilities, the JTB Group has provided comprehensive support for more than 60 facilities nationwide... from strategic planning and design to operational implementation. By positioning facilities as visitor-resident-community 'hubs', we create sustainable destination dynamism and quality-of-life improvements for the community and its residents.​
We operate large-scale visitor complexes, attractions, and information centers​
Area Development
We support sustainable destination development through the creation of original travel content and the formation of organically integrated destination 'ecosystems'.
Destination Development Solutions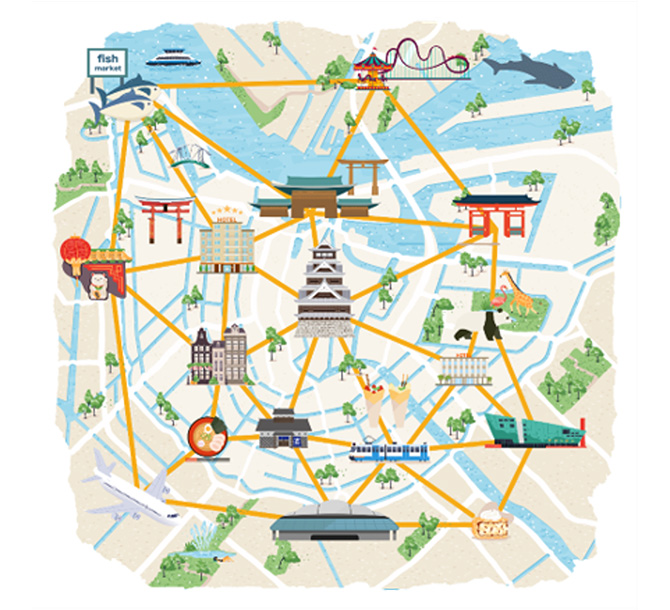 By delineating a 'zone of focus' and organically dinated vision/theme, the JTB Group helps create a tourism destination 'ecosystem' that supports synergistic and sustainable area development.​
Expo 2025 & ​
Integrated Resorts​