Business Solutions Strategy
Vision of the Business Solutions
We realize customer success by providing a complex range of corporate solutions while staying close to the customer's problem-solving process.
Business Solutions Domain
Solving the internal and external challenges faced by organizations​
Future Business Solutions
Through the provision of a wide range of internal and external products and services, we seek to resolve a variety of issues within companies, with a focus on communication challenges.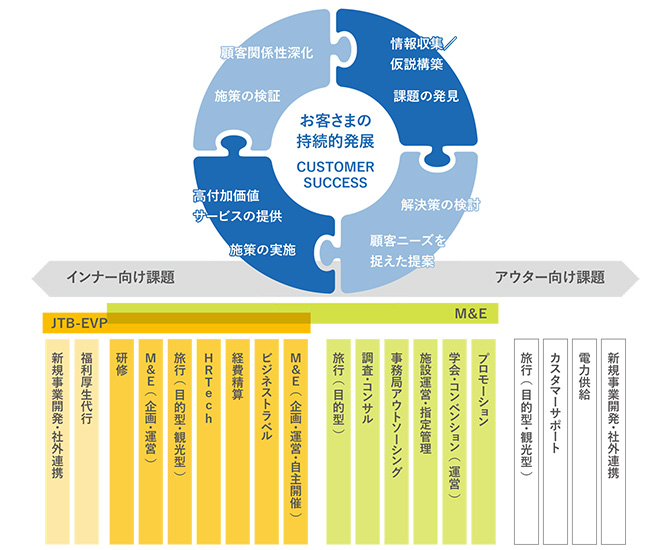 Cases
Meetings &Events(M&E)
Our M&E solutions help businesses achieve external and internal objectives through a strategic approach to meetings and events.
All Event Modalities​
Strategic M&E Management
Employee Value Proposition(EVP)
We help organizations improve workforce alignment and retention through strategic EVP solutions.
Workplace Surveys​
HRD Consulting
Administrative Solutions that Cut Costs and Raise Efficiency
We provide a wide range of back-of-the-house solutions to help organizations accomplish more for less.
Streamlined Expense Reimbursement
Please visit the JTB Corporate Services website
More customer case studies are available on our Corporate Services site.