Tourism Business Strategy​
Vision
The JTB Group is pioneering new business models for bringing people, places and possibilities together.​
Domain
Travel & Community Connections​
Future for Tourism
By digitally and organically integrating the entire travel experience,​
we deliver an optimized, tailored customer journey that interweaves the everyday and the extraordinary.​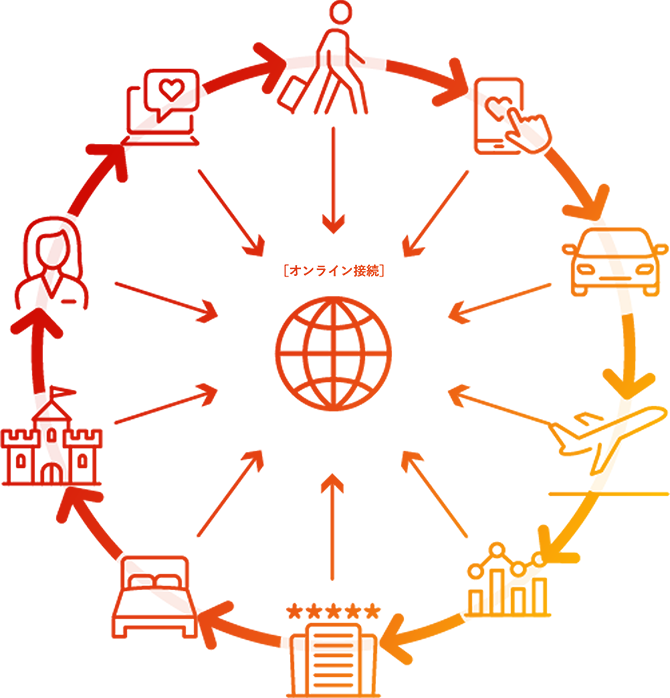 Cases
Digitalizing Travel
Through digital transformation (DX),we are delivering more 'real value' across the entire travel experience.
Channel & Tour Flexibility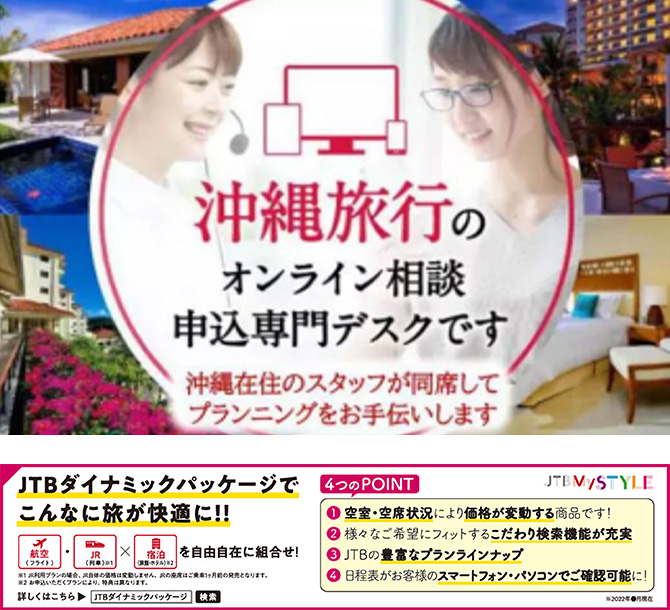 Online professional travel consultation services put the expertise of industry and destination experts at the customer's fingertips. (Upper image)​
Dynamic packaging delivers maximum flexibility in rail, air and lodgings selection as well as price optimization. (Lower image)​
Convenience Made Simple​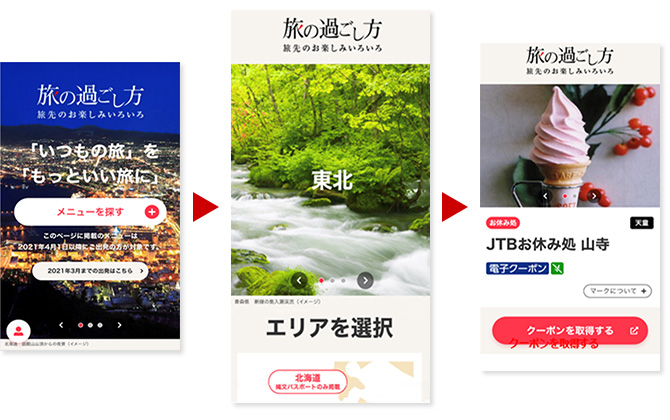 Through the convenience of a mobile device, travelers can quickly and easily access activity ideas, choreographing their own travel experience according to their whims and fancies 'on the fly'.​
Partnering with Local Stakeholders to Improve Destination Appeal
As a Destination Management Company (DMC), the JTB Group collaborates with community stakeholders to enhance destination allure.
Area-Wide ・'Thematic' Products​
Case Study 1: An online sales platform developed by JTB supports the sales of 'universal' admission and discount tickets to local museums and art galleries. (Left image)​
Case Study 2: By showcasing tantalizing local seasonal delicacies, JTB's 'Japan-in-Season' program has helped to revitalize communities through increased tourism and merchandising since 1998. (Right image)​
The Museums of Tokyo​
Gurutto Pass 2022
(Organized by The Gurutto Pass 2022)
More Services to Make the Everyday Extraordinary
We go far beyond travel, offering enticing 'everyday' content that expands our customer contact points.
Interest & Hobby Publications​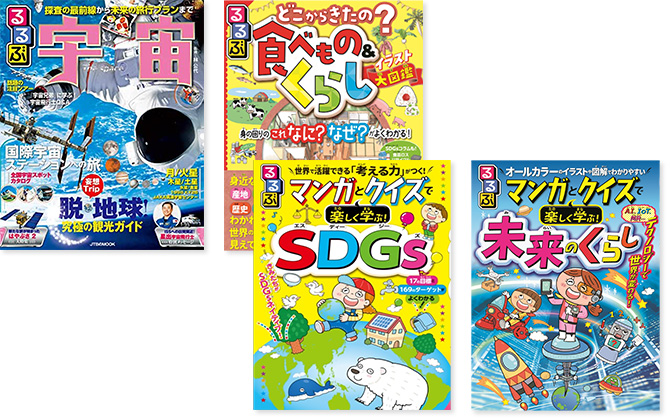 In addition to traditional travel publication showcasing destinations, visitor experiences and dining, Rurubu has expanded its lineup to include subject matter to designed to stimulate curiosity, imagination and learning.​
Tourism Promotion & Area Revitalization Solutions: Local Governments
The JTB Group helps local governments better position and market themselves as visitor destinations.
Destination Marketing Support​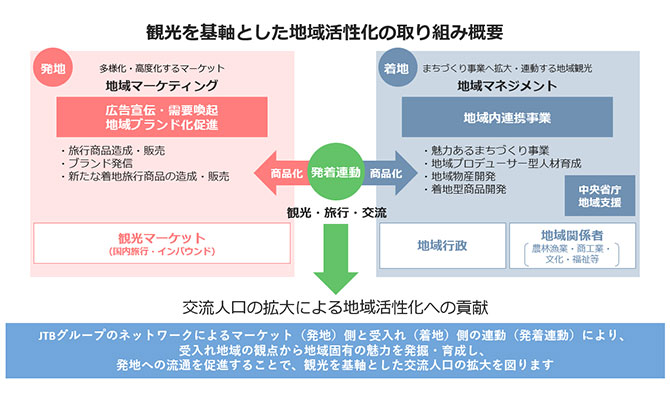 Starting with tourism strategy development, the JTB Group provides full-service support for promoting local tourism including industry-leading content development. (Upper images) ​
Data gathered through hotel reservations operations supports the development of effective tourism marketing campaigns.
Tourism Forecasting Platform
https://kankouyohou.com/
Travel-Inspired Services and Support for Educational Institutions
Our expertise in the educational market (publications, travel and event planning) make us the ideal partner for developing amazing school events.
Turnkey Event Design​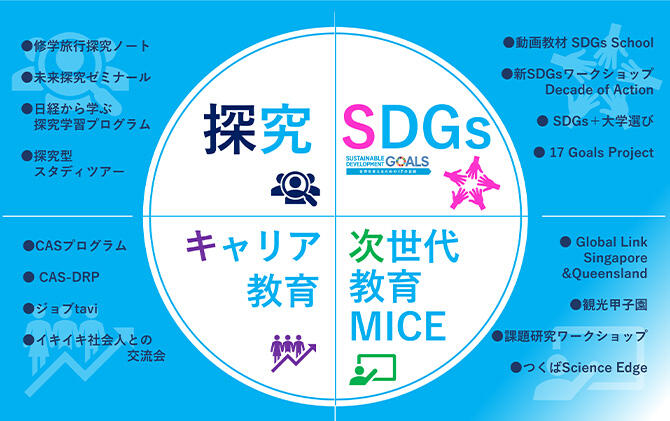 By systematically integrating extracurricular experiences such as educational travel and career education with classroom-based learning, we help schools cultivate desired proficiencies and community-mindedness​