420th JTB Travel & Culture Seminar in Hawaii - JTB 110th Anniversary -
Beginning in 1983 as a Travel & Culture Seminar, the JTB Travel and Culture Seminar series have been highly acclaimed for featuring interesting topics related to travel by leading figures in various fields as well as unique lectures from renowned experts. Marking its 40th year on JTB's anniversary, March 12, 2023, the seminar is held for the first time overseas as worldwide exchange starts anew.

Relation to Sustainability
This year's theme is Sustainable Tourism. The seminar coincided with the Honolulu Festival, the largest cultural exchange event in Hawaii, which was held for the first time in four years. The purpose of the seminar is to provide an opportunity for both travelers and recipients to think about the future of Hawaii from a sustainable perspective.

■Part 1 (Keynote Speech): Mālama Ku'u Home: Hawai'i's Journey toward a Regenerative Tourism Model
Instructor:
Kalani Ka'anā'anā (Chief Brand Officer at Hawai'i Tourism Authority)

Regenerative tourism is about traveling with the intention of leaving a place even better than it was before the traveler set foot there. The lecturer delivered a powerful message to regenerate and revitalize tourism from the effects of the pandemic and economic recession.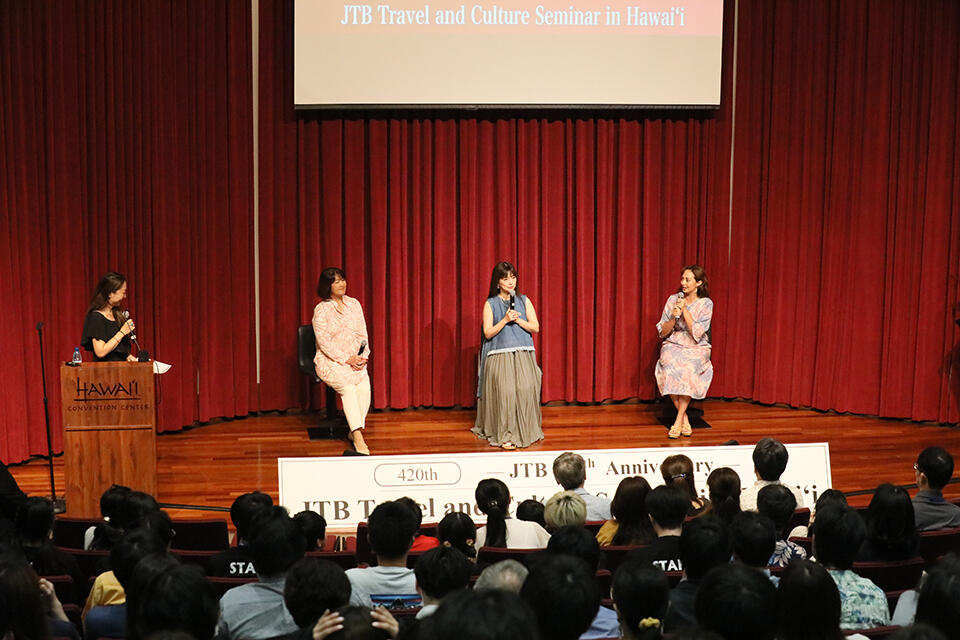 ■ Part 2 (Special Talk): Sustainable Tourism: What We, the Travelers, Can Do
Panelists:
Mitsue Varley (Country Director at Hawaii Tourism Japan), Hitomi Shimatani (Singer), Sasha (Model/Celebrity)

The panelists discussed what they each want to leave for future generations in Hawaii, presented a quiz about what we should do when encountering wildlife in Hawaii, and proposed the kind of Hawaii trip they want everyone to enjoy with regards to the theme.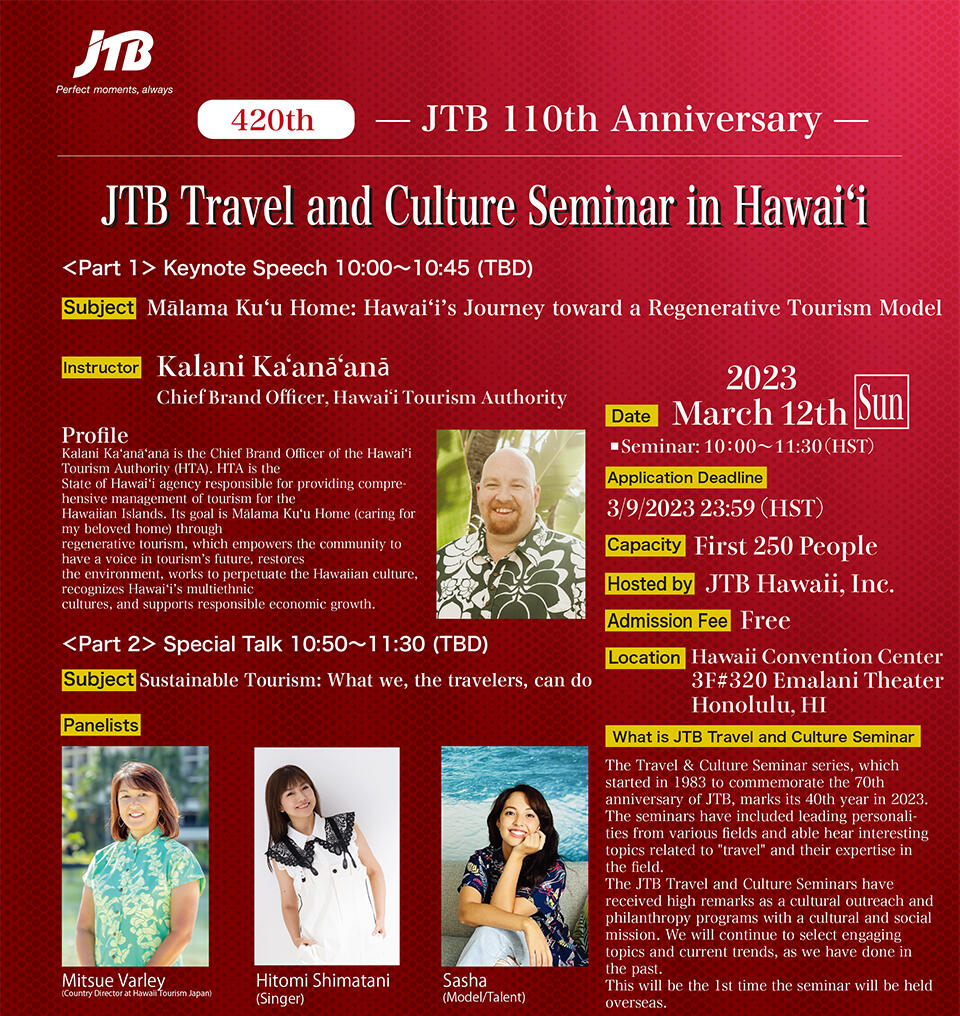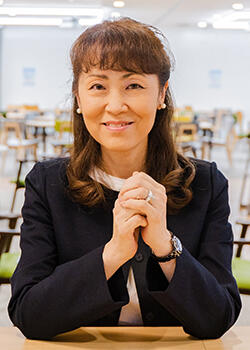 While we made various efforts to maintain interaction at the time when traveling was restricted, actually visiting a location made me aware once again of the importance of experiencing an area's nature and culture with all the senses.
Our company is in the business of bringing people, places and possibilities together.
We will continue to create opportunities and places for interaction that will lead to new encounters and mutual understanding between people. And we will put into practice our strong desire in taking the initiative to protect irreplaceable nature and the charm of culture.

JTB Group 
Chief Communication Officer (CCO)
Kuniko Takasaki
Please feel free to watch the video! (YouTube)
Video: Lecture (Digest Version)