Joining Forces with Local Tourism Bureaus to Expand Sustainable Travel Options
Partnering Agreements with Destination Canada and Switzerland Tourism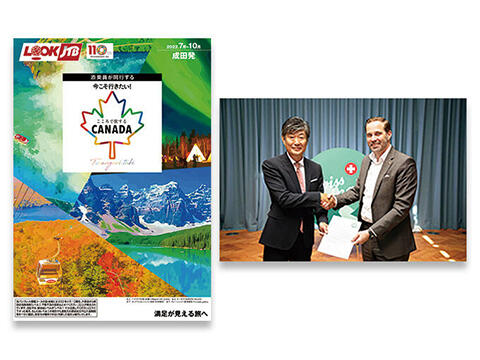 JTB and Destination Canada have entered into a groundbreaking 3-year partnering agreement aimed at advancing sustainable tourism in the post-COVID era. As part of this collaborative undertaking, JTB's has launched 'Tsunagari Tabi', a regenerative tourism(※) initiative offering Canada visitors access to a wide range of sustainable travel options and expanded opportunities to connect authentically with nature and local residents.
※ Regenerative tourism represents a sustainable approach to traveling in which visitors seek to have a positive impact on the destination.
On the European continent, JTB Europe Group has similarly launched an exciting 3-year partnership with Switzerland Tourism aimed at promoting 'Swisstainability'.
Under this collaborative venture, JTB Europe Group encourages supplier participation in local SDGs initiatives across the Swiss tourism industry and markets Swisstainable products through the JTB Group's extensive Asia sales network. JTB Europe Group is also developing a 'sustainable travel' learning platform open to JTB employees and customers alike.
【Sustainability Benefits】
Travel as a Vehicle for Creating a More Sustainable Tomorrow
Under its partnership with Destination Canada, JTB's sustainable travel and tourism efforts are guided by the following seven principles:
Support restaurants that serve seafood caught or farmed using environmentally responsible practices
Support restaurants that 'buy local', feature local ingredients, and honor the area's culinary heritage
Foster respect for the community through authentic exposure to traditional local culture
Support eco-conscious hotels with Green Key(※) certification
Encourage visitors to carry their own water bottles when traveling Canada
Financial support for eco-friendly tours
Support airlines working to reduce their ecological footprint
※ An international certification recognizing lodging providers that demonstrate an ongoing commitment to environmental sustainability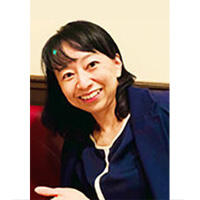 Maximizing Added Value through Authentic Visitor Destination Connections
Regenerative tourism is characterized by authentic experience and direct contact with nature and local residents as a means of deepening the visitor's appreciation for the destination's heritage and sense of place. It is a 'bi-directional' undertaking that fosters mutual respect and creates enduring bonds. Ideally, visitors not only enjoy the time they spend in the
destination but also forge meaningful connections that will last a lifetime.

Tomomi Nagayasu
Group Leader
SDGs Coordinator Planning Section Overseas Escorted Tours Division
Purchasing & Products Management Business Division