ESG-Inspired Business Travel Management Solutions
ESG-BTM Brings a New Dimension to Business Travel Management
In response to the growing demand for environmental, social and governance (ESG) accountability, JTB Business Travel Solutions(※) has unveiled an innovative sustainable business travel management solution called ESG-BTM.
As part of its ongoing quest to pioneer sustainability solutions in the business travel market, JTB Business Travel Solutions has also entered into exciting ESG partnering agreements with Climate Neutral Group and blue dot green Inc.
※ A JTB Group company specializing in business travel management and travel expense reconciliation solutions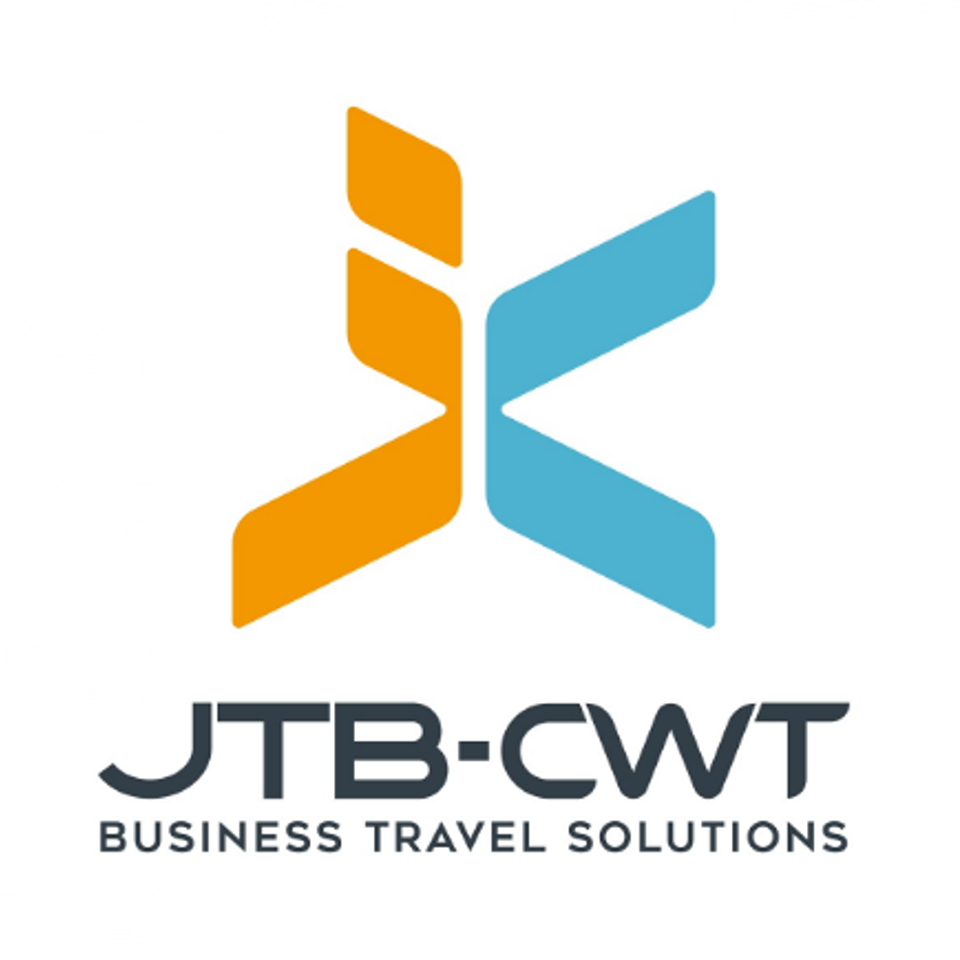 ESG as a Vehicle for Enhancing Corporate Value
Today's businesses are increasingly expected to generate greater corporate value by managing the environmental, social and governance dimensions of their activity. Specifically, companies must address the environmental impacts of their operations (E = Environment), provide a safe and inclusive work environment for their employees (S = Social) and adhere to the highest standards of integrity and compliance (G = Governance).
In response to growing concern over greenhouse gas emissions associated with business travel, ESG-BTM incorporates 'E' solutions that help businesses track and reduce travel-related CO2 emissions while also offering a suite of features aimed at supporting 'S' and 'G' objectives (See table below).
【Sustainability Benefits】
Supporting Business Travel Management from an ESG Perspective
By combining environmental/social/governance (ESG) features with traditional business travel management functionality, ESG-BTM represents a next-generation solution designed to meet the needs of today's socially and environmentally conscious organizations:
Analyzes greenhouse gas emissions associated with transportation and lodgings during business travel.
Supports certification acquisition for CO2 offset credits.
Supports workcation and other work-life balance solutions as well as business travel controls (travel policy administration, travel request/authorization processes, travel expense reconciliation).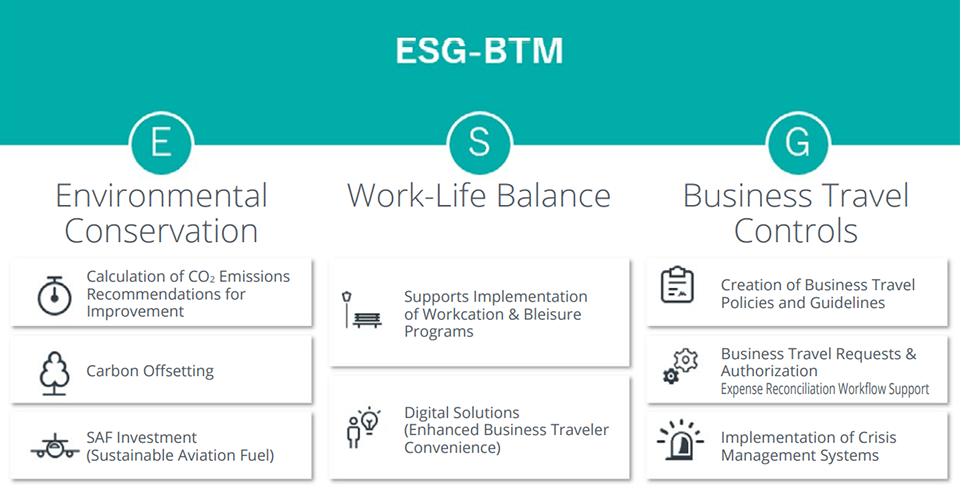 ESG-BTM: Service Overview