Future-Looking Partnership Pulls Together Business, Academia, Government and the Financial Sector
The Shinano-Omachi Mizunowa SDGs Future City Project
In July 2020, the City of Omachi in Nagano Prefecture was selected by the central government as an 'SDGs Future City'. The Shinano-Omachi Mizunowa Project is a unique program launched in collaboration with the City of Omachi that brings businesses, academia, government and the financial sector together in a broad range of initiatives inspired by the area's abundant water resources.
Under this Project, businesses passionate about the SDGs are working together with Omachi and its residents to build an eco- and community-friendly 'model city' aimed at ensuring the environmental and socioeconomic viability of Omachi into and beyond the 22nd century.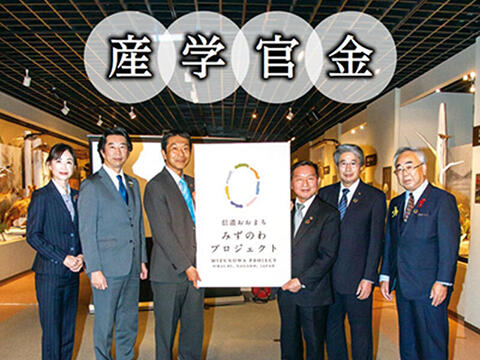 In ventures involving business and technology development, partnerships between business, government and academia (universities, research institutes, etc.) are becoming increasingly common. Inviting front-end participation by financial institutions serves to expand the possibilities by facilitating project funding and providing access to financial expertise and a wider circle of potential partners.
【Sustainability Benefits】
Stakeholder Diversity Ensures Long-Term Project Viability
By focusing on three primary domains—economy, community and environment—the Shinano-Omachi Mizunowa Project brings together a diverse array of stakeholders, harnessing the power of collaboration to tackle the community's most pressing challenges.
'Management Partners' (including the City of Omachi, Suntory and JTB) provide project leadership while 'Partners' sponsor and participate on an initiative-by-initiative basis. 'Supporters' (tourism operators, local media, etc.) provide ongoing project support. Such stakeholder diversity ensures a well-rounded perspective and a dynamic, collaborative approach to creating 'new value' and greater sustainability.
Increased visibility helps the City of Omachi promote local culture and the sale of local products.
Supports environmental preservation by cultivating a respect for the area's culture, lifestyle and life-sustaining water resources.
The 'Mizunowa Marché', an online market launched in August 2021, specializes in local specialty products, foods and gift items inspired by the pristine water resources of the Omachi area. The Marché provides a convenient virtual platform to shop for Omachi merchandise, learn more about the area, and play a role in supporting its long-term sustainability.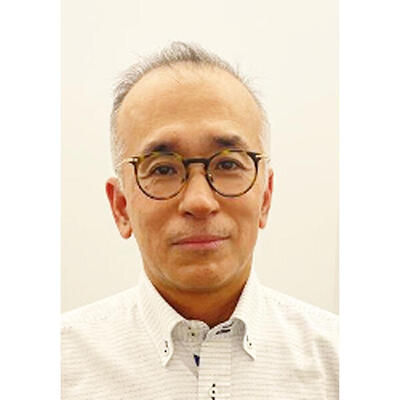 Fostering 'Civic Pride' by Connecting People and Communities
The Mizunowa Project not only brings together stakeholders from the business sector, government, academia and the financial community, it also serves as a vehicle to connect Omachi
with the limitless potential of the Tokyo Metropolitan Area market. I believe this is where JTB can truly make its greatest contribution. By getting more people engaged with the community, we hope to foster a greater sense of civic pride and a more vibrant, sustainable future for the entire Omachi area.

Katsumi Saeki
Sales Manager
Global Business Section Branch Ⅱ
Business Solution Headquarters