Cultivating the Sustainability Leaders of Tomorrow
Innovative SDGs Learning Program Harnesses JTB's Global Reach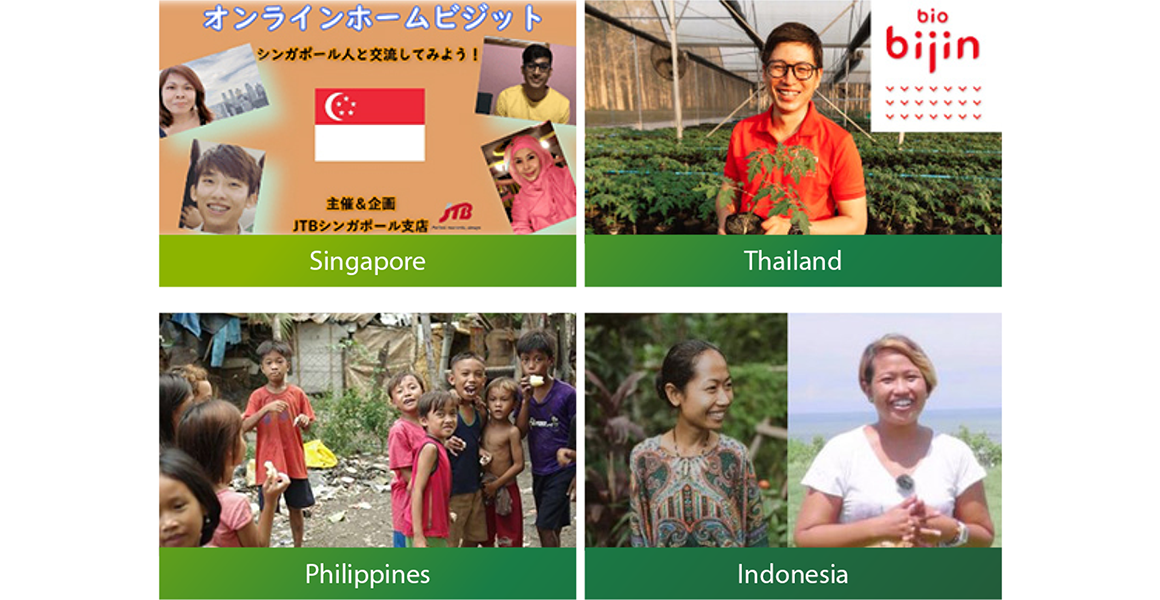 For more than two years, the pandemic forced schools across Japan to cancel overseas trips and study tours. In order to provide the nation's youth with opportunities to cultivate a global sustainability mindset, JTB's domestic and overseas offices have joined forces to create 'SDGs Virtual Camp – Be a Global Leader'.
This online program enables participants to master the ABCs of the SDGs by exploring sustainability initiatives underway in different countries around the world from the convenience and comfort of their own classrooms. Typically held over three days, SDGs Virtual Camp builds in 'reflection time' at the end of each day's session to allow students to process their learning. The program aims to foster a sense of 'SDGs ownership', encouraging participants to explore how they can practice sustainability wherever they are.
In recent months, SDGs Virtual Camp is being offered in English and social studies classes as well as to prepare students for participation in overseas school trips and language study programs.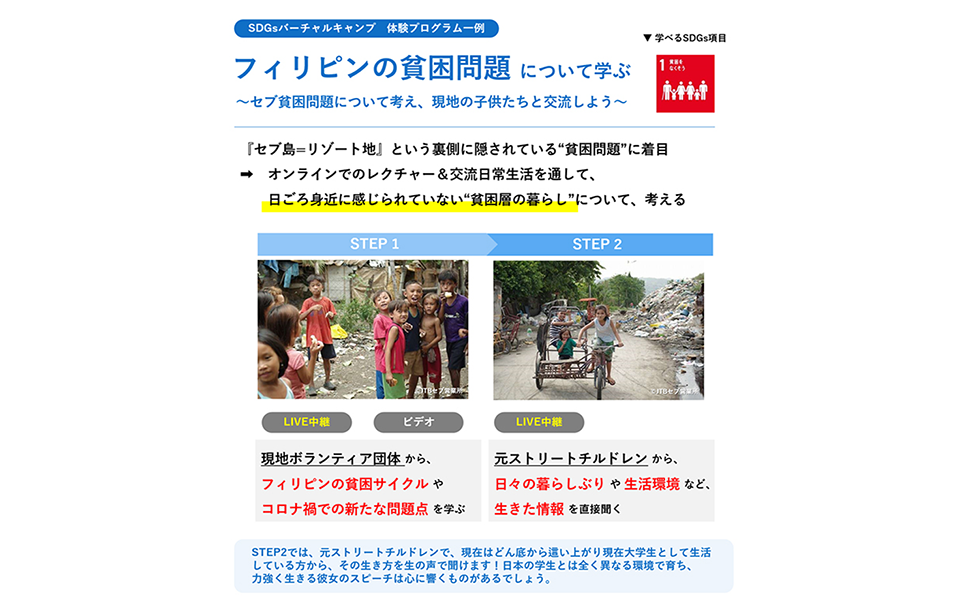 【Sustainability Benefits】
A Valuable Opportunity to Cultivate a Global 'SDGs Mindset' without Setting Foot Outside the Country
In March 2022, SDGs Virtual Camp was offered to sixth-graders at a special event venue created in the Nihonbashi district in Tokyo as part of a series of events commemorating Mitsui Fudosan's 80th anniversary.
Through online discussions, workshops and virtual community tours, SDGs Virtual Camp helps participants cultivate an appreciation of the sustainability challenges faced by different communities around the world.
Participants tackle a wide range of relevant topics from poverty and the educational divide to environmental challenges and armed conflict. In addition to learning about ongoing sustainability efforts, participants are encouraged to take ownership of the SDGs and identify what they can do to make a positive contribution to sustainability wherever they live.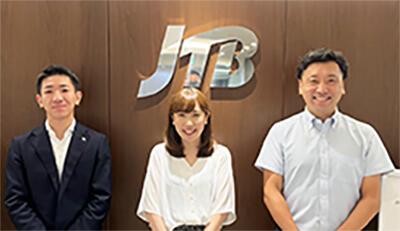 We are Excited about Inspiring Tomorrow's Sustainability Champions
Japan's Ministry of Education, Culture, Sports, Science and Technology has called upon the nation's educational system to cultivate adults who are capable of building a sustainable society. We believe that JTB can make a real contribution towards this goal by helping students to better understand the challenges faced by different countries and communities around the world. We are excited about expanding the horizons of tomorrow's sustainability champions.

Takashi Ogura, Hikaru Hayashi, Yoshikazu Imai
Group Travel Division
Purchasing & Products Management Business Division