Contributing to Environmental Sustainability through Green Mobility
Launch of Eco-Friendly Tourism MaaS(※1) in the Nikko Area
Nikko MaaS—Japan's first ever eco-friendly tourism MaaS—is a groundbreaking service combining the conventional transportation features of a MaaS platform with the convenience of one-stop online shopping for tickets to tourist attractions and outdoor activities in the Nikko area(※2). With Nikko MaaS, visitors can use a smartphone to book rental cars, purchase tickets to historic and cultural sites of interest, and explore other activities in the area via an easy-to-use virtual portal.
※ 1 Short for Mobility as a Service, MaaS enables visitors to optimize mobility by searching for, booking and paying for public and other modes of transportation through an integrated online portal.
※ 2 Services provided by Tobu Railway, JTB, Tochigi Prefecture, JTB Communication Design, ORIX Auto Corporation and Toyota Tochigi Rental & Leasing.
【Sustainability Benefits】
Eco-Friendly Regional Revitalization and Destination Brand Enhancement
Nikko MaaS takes visitor convenience to the next level in a climate-friendly way.
E-passes offering unlimited riding privileges on designated routes encourage tourists to rely on bus and rail transportation when visiting the Nikko area… and to leave their cars home.
Eco-friendly vehicle-sharing. Visitors can use the Nikko MaaS portal to rent and return electric vehicles and plug-in hybrids 24-7.
EV and PHV charging stations installed in parking lots at Kegon Falls and Akanuma (Senjogahara) help reduce CO2 emissions and encourage carbon-free tourism.
Visitors can easily locate bicycle-sharing stations throughout the Nikko area including popular destinations such as the Tobu Nikko Station and the Nikko Natural Science Museum.
Enhances Nikko's reputation as an eco-friendly tourist destination and promotes regional revitalization by extending visitor mobility.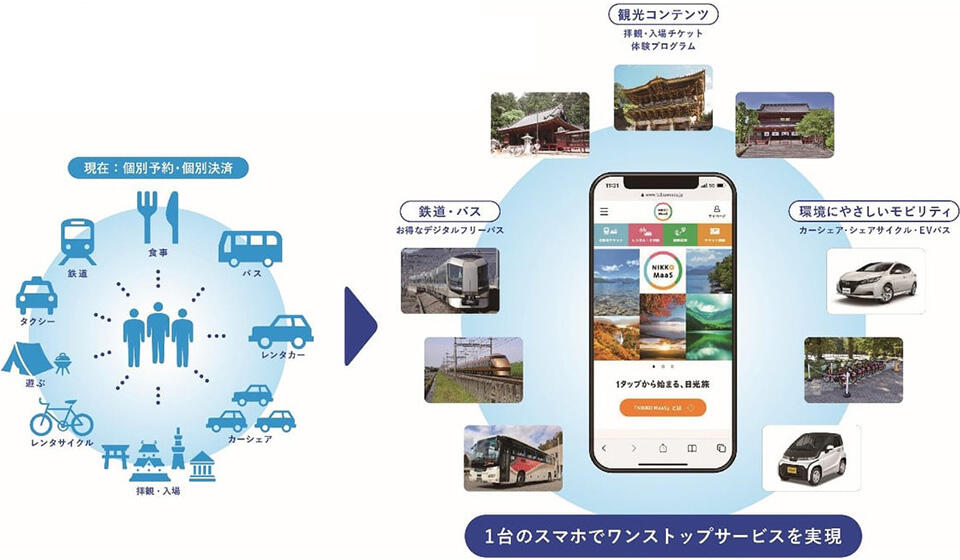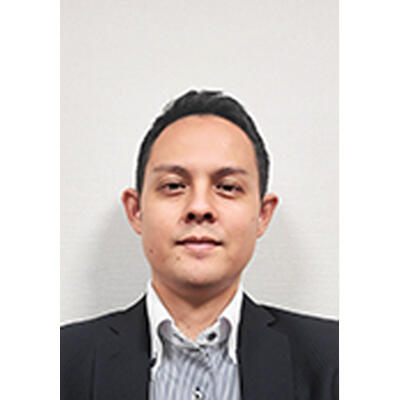 Maximizing the Visitor Experience by Minimizing Stress
With the NIKKO MaaS service, visitors can avoid the hassle of standing in line to buy tickets and can spend more time doing the things they really want to do.
By saving time and reducing stress, this service allows visitors to get more out of their stay in the Nikko area.

Tamotsu Shinya
Manager
Area Solution Business Division